The Benefits of Mobile Apps: Enhancing Business Potential Over Responsive Websites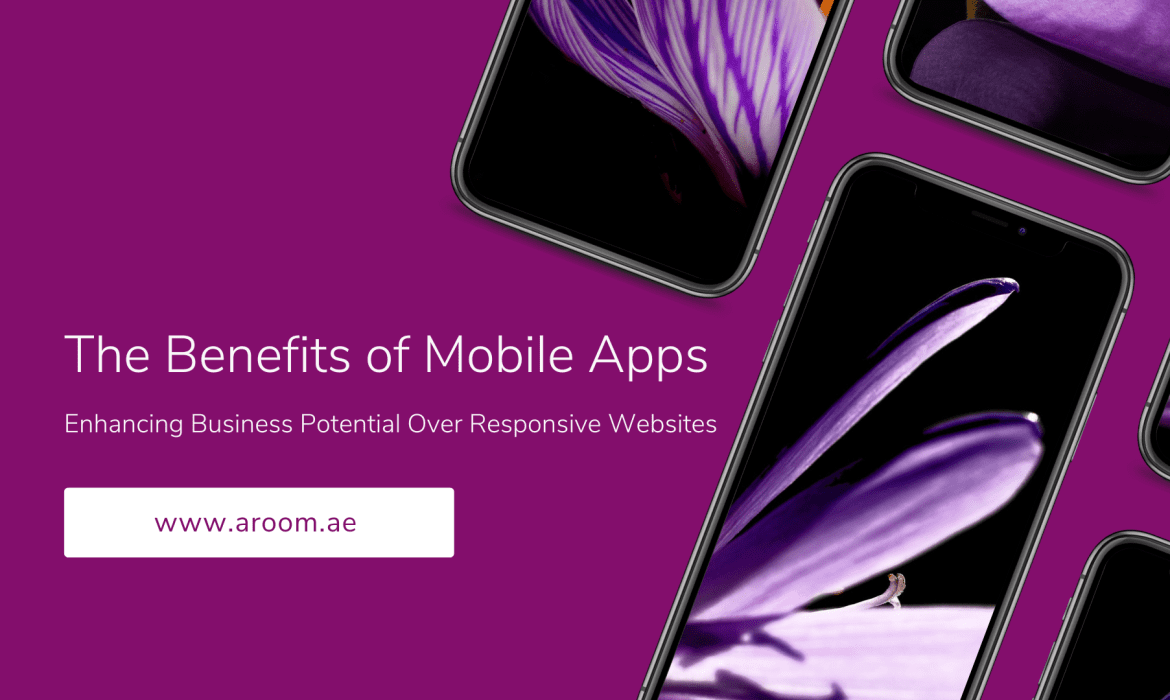 Did you know that the number of mobile device users continues to soar year after year? In this digital age, people have come to rely on mobile apps for their speed and convenience, surpassing the traditional use of websites. The surge in popularity of handheld devices like mobiles, tablets, and phablets has led to a significant shift in user behavior, as desktop users increasingly transition to these portable alternatives.
In the past, having a website was sufficient for businesses to establish their digital presence. However, as technology advances and consumer preferences evolve, a responsive mobile app has become an essential addition for every business. Whether you're selling products, offering services, or simply showcasing your brand, having your own application is now crucial in establishing and nurturing valuable connections with a broader client base.
Why Your Business Needs a Mobile App
The Rise of Mobile App
Mobile apps have gained an edge over websites due to their lightning-fast performance and seamless user experience. With instant loading times and simplified navigation, mobile apps eliminate the waiting game that users often experience with websites. By delivering information and functionality at their fingertips, your app ensures hassle-free and efficient interaction, increasing user satisfaction.
Advantages of Mobile Apps
An application takes your business connectivity to a whole new level. Through push notifications and personalized messages, you can engage with your customers in real time, keeping them informed about special offers, updates, and exciting news. By fostering direct communication channels, your app becomes a powerful tool for customer retention and engagement, ultimately leading to increased sales and brand loyalty.
AI Integration for Enhanced Experience
Incorporating AI into your mobile app can unlock a plethora of advantages, revolutionizing the way businesses interact with their customers and enhancing the overall user experience. By seamlessly integrating AI capabilities, your mobile app can offer personalized recommendations, streamline processes, and provide proactive assistance, setting your business apart from the competition.
Online and Offline Access: Empowering Users
One of the key advantages of a mobile app is its ability to provide users with instant access to information and functionality, whether they're connected to the internet or not. By leveraging the power of offline capabilities, your mobile app ensures uninterrupted user engagement, fostering convenience and flexibility.
Cost-Effective Mobile Solution
At that moment, mobile app development is more affordable and accessible than ever before. Advancements in technology have made it possible to build robust, feature-rich applications without breaking the bank. The long-term benefits, such as improved customer engagement and increased revenue, make mobile apps a worthwhile investment for businesses of all sizes.
Utilizing Mobile Apps to Your Advantage
Partnering with an experienced mobile app development company can provide you with a personalized app that connects you with your customers while staying within your budget.
If you're ready to take advantage of the power of mobile apps, discuss your options with Aroom today.